We managed to see our doctor a day early (concerned b/c of R's fall - see previous post) and had our ultrasound. The photos look like dots on a page, but we got to see and hear the heartbeat. It was amazing! Our doctor is so excited and everyone was making a big deal of everything and wanted to see our first photos. The nurse just kept looking at them, like she couldn't even believe we are finally here. Honestly, it seems a bit unreal to us, too.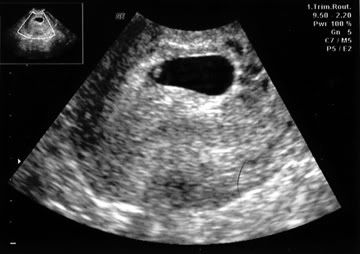 The baby looks like a pea in a black hole -- attached to the left -- see it?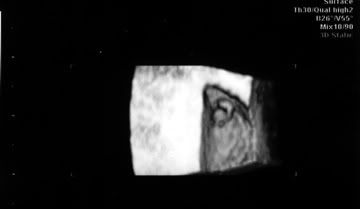 This is a 3-d view. Up in the v-shape part, there are two ball-shaped spots. The one toward the top that has sort of a left-facing L-shape is baby. The ball underneath is the yolk sac!