Today R and I got this A-to-Z alphabet bedding. It is too cute. Each block is done with such detail and the back and binding are done in green gingham, which is just adorable. I especially like the "Q (is for) Quilt", "X (is for) X-ray", and "V (is for) Violin" blocks.

I had originally hoped to do a music room and while it's now out of the question, would it be silly to play the "V is for Violin" card? I think it might be a good way to combine the A-to-Z stuff with music, especially since we own a small child's violin. (R gave it to me for Christmas, in anticipation of one day teaching our baby to play.)


More photos: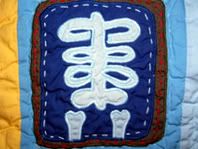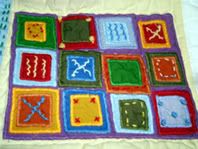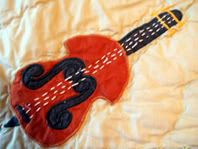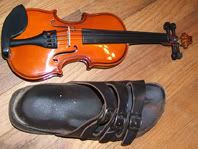 The last photo shows the child's violin that R gave to me compared to my size-7 sandal. It's so tiny, but plays well. It's hard to imagine the tiny little hands that will one day hold it.
In other news, R is now 1/4 of the way through her pregnancy!