I still have a couple more things to do, like hang the baby quilt over the crib and find a place to put all of Button's stuffed animals! For now, a few pictures: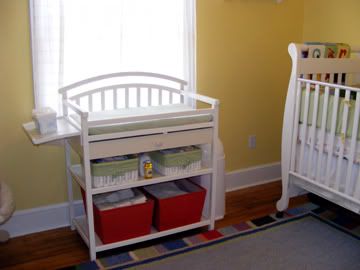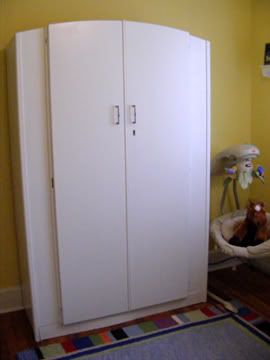 The next photo shows what the lamp looks like when it's illuminated and the other lights are off. I love it!



This is our biggest dog, Moby, keeping watch over Button's crib. He's practicing for when she comes. He's our protector!